Projects & Ongoing Activities
The NGAC's mission, "Connecting & Enriching the Community through Gardening & the Arts", is realized through our Club's projects, engaging members of our community with a variety of garden and arts activities.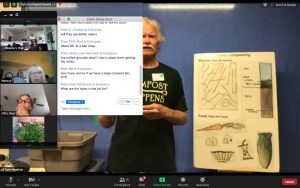 Monthly Meetings (Since 2017) NGAC holds one 'open to the public' meeting each month to inform and inspire participation in our projects and activities. Since the pandemic, the NGAC shifted meetings to a Zoom format. Previous meeting presentations available here.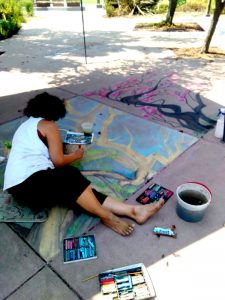 Chalk It Up Music and Arts Festival (Since 1991) The NGAC's current President, Amie Tokuhama, founded this free community event which benefits youth in art. The Natomas Garden & Arts Club has been a loyal participant and supporter since 2017.
"Miles for Monarchs" Shine Grant Application (June 2021) This project is an extension of the previous SMUD Shine Grant application in 2020. The location of this ambitious miles long pollinator garden will be on the Ninos Parkway.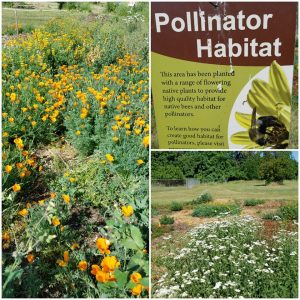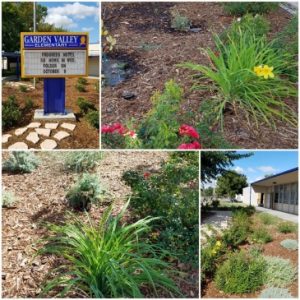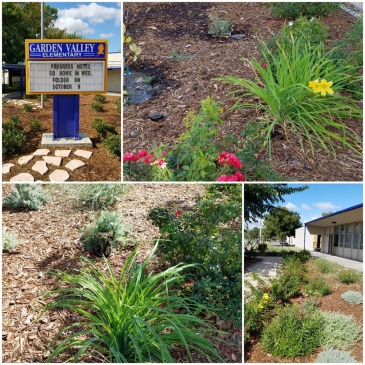 Garden Valley Elementary School Pollinator Garden (Est. 2019) The NGAC created a teaching garden at a local school with lots of volunteer labor & a  small grant from the Sacramento Perennial Plant Society written in cooperation with the Xerces Society.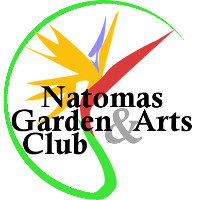 Website and Social Media (Since 2018) Our website, is home base for the complete NGAC story. The NGAC also distributes original content through our Facebook, Twitter, Instagram & YouTube channels. Additionally the NGAC's social media channels allow us to further our mission to connect and enrich the community by sharing other neighborhood organization's messages and events.
Ninos Community Garden (Since 2018) NGAC maintains a plot in this Natomas area community garden. Much of the food grown here in the club's plot is donated every season to various local food banks. NGAC members also provide a volunteer resource for the Ninos Community Garden's maintenance and site clean-up.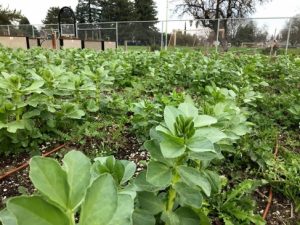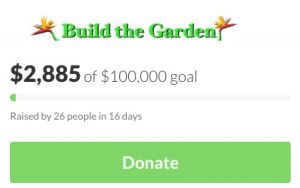 Giving Tuesday 2020 (Tuesday, December 1, 2020) The NGAC goal of this campaign is to raise awareness and support for our Club's projects, engage members of our community and generate funds necessary to continue the ongoing work. This fundraising campaign is continuous, as is the NGAC work to bring a permanent Garden & Arts Center to South Natomas. Donations can be made here.