Origins of NGAC & 1591 Newborough Drive
The NGAC was formed in 2018 around the idea of transforming the property at 1591 Newborough Drive into a Garden & Arts Center and Gallery for the Natomas Community. The Natomas Garden & Arts Club formally incorporated into a 501(c)(3) nonprofit organization.
NGAC mission is "Connecting and Enriching the Community through Gardening and the Arts".
NGAC goal has been to provide to the community art and gardening opportunities that bring people together for educational and cultural events

building lasting, meaningful connections.

NGAC vision is a permanent Garden & Arts Center and Gallery that is a hub of community activity and civic pride, and which will provide opportunities for community members to show and share their talents. The community has endorsed the vision of an indoor/outdoor gallery and community space. The gardens are meant to be a space for demonstrating, practicing, observing, learning, and participating in art and gardening activities. The exterior space will include garden art in the form of statuary, bridges, topiary, bonsai, decorative planters, walkways, benches, and other garden arts.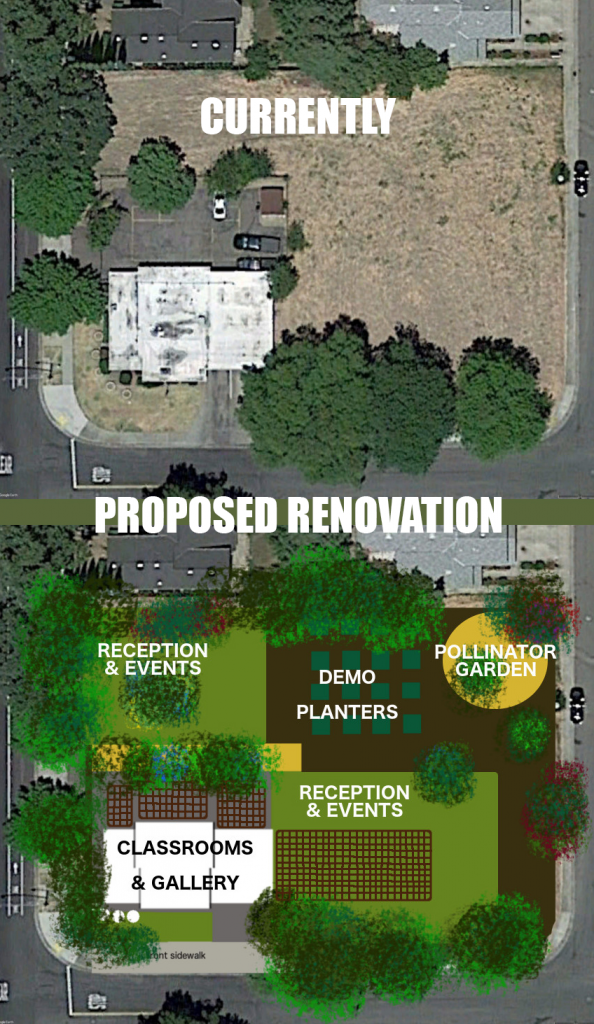 The focal point of the NGAC efforts is a permanent Garden & Arts Center. Providing a physical home for continuing education, demonstration and inspiration for our neighborhood is the Club's ultimate goal. The former fire station located at Newborough and Truxel in South Natomas offers the space needed for such a center. The City of Sacramento has allocated funds to update the building.
Future Garden Arts Center & Gallery

The Natomas Garden & Arts Club has a Sustainability Plan written in 2020 as part of our preparation to take custody of this facility. In it, we propose that the Center generate revenue from the Gallery, from classes and workshops, and from facilities rentals for small events.
The landscape design will take into consideration the requirements for such usage. There will be areas available for a multitude purposes. The hardscape will also include well-lit, ADA accessible pathways, multiple gathering areas, and planting spaces for demonstration and teaching gardens. We are trying to balance the practical needs such as parking, storage, and security fencing with this vision.
More detailed information on the site development is available here: 1591 Newborough Dr. Site Development Plans