The Natomas Garden & Arts Collective Commitment to
the Great IDEA (Inclusion Diversity Equity & Access)
Proposed Statement:
We humbly commit to serve all members of our community with equal dignity and respect. We commit to actively seek opportunities to learn, teach, share, and celebrate the unique, authentic personal cultural experiences of all our neighbors and friends. We recognize and commit to work to rectify the generational effects of institutionalized prejudice, privilege, and disparity.
NGAC's Racial Equity Statement:

 
While Sacramento has experienced cultural and social growth over the last two decades, the City's investment and focus has been mainly on the slice of creative vitality found in the Central City. Underrepresented and under-resourced Sacramentans outside of this narrow geographic island do not have the same opportunities to improve their quality of life. Walkability, community connections, a healthy environment, and meaningful ways to participate and be active are the services we bring to our community. Our service mission includes educating about and advocating for social responsibility, cultural diversity, and environmental equity. We serve the underrepresented, and represent the underserved. The Natomas Garden & Arts Center and Gallery will be a place where the wisdom of our elders meets the innovative, inspirational, creative genius of our youth, and we celebrate, inform, inspire, and challenge one another to make the world a better place.
California has always boasted a rich diversity of cultures. Unfortunately, that richness has not always been properly celebrated because indigenous, immigrant, and communities of color do not have access to the same opportunities. Nor have all the beautiful people of our region been invited to share their work and philosophies. As we craft our service mission, our staff, and our clientele from the ground up, we commit to represent and advocate for these and other groups impacted by the historically elitist industry of California Arts and Culture. Natomas Unified School District is the #1 most diverse of the 944 in California, and #3 in the nation. We work with schools, afterschool programs, and families to reach these beautiful, inspiring people. An integral part of our mission is to bring more cultural assets, such as galleries, museums, and public art to North Sacramento, which now has less than 1% of cultural assets in Sacramento. Cultural assets and community facilities are needed in South Natomas to uplift and unite our voices in celebration of the rich cultural diversity in our neighborhood and in our world. As we grow, our programming will include internships and apprenticeships to prepare our youth for a successful and fulfilling quality life.
As we prepare to open our Garden & Arts Center and Gallery in South Natomas, Celebration of Cultural Diversity and Advocacy for Environmental Equity are two core pillars of our organizational philosophy. An International Cuisine Demonstration Garden has been integral to our landscaping plans, along with public art, and demonstration gardens for native and drought resistant planting options. This garden will be a location for us to gather, share, and celebrate together. Another key goal is to create a gallery space where underrepresented artists can network, show their work, and sell their work. Key to that effort will be education of both our artists, and the established art community. We will also provide marketing and media assistance to emerging artists in these target groups, while concurrently establishing a creative destination here in our home. Our hiring policies will explicitly underscore our commitment to bringing opportunities to community members that represent our rich heritage and cultural diversity.
We have been working with the City of Sacramento for four years to renovate the old fire station at 1591 Truxel Rd. into a community Garden & Arts Center and Gallery. Embedded in the design of our new Garden & Arts Center and Gallery will be an International Cuisine Garden. The design also included meeting spaces for classes and workshops. Our goal is to provide creative opportunities for all members of our richly diverse community to share. We plan to provide interpretive materials in as many languages as are represented in Natomas, the #1 most diverse school district in California. Our Gallery will offer underrepresented artists training and opportunities for showing and selling their work. We work with afterschool programs to encourage the youth in our community to grow and share the power of their creative voice.
CA Arts Council Racial Equity Statement:
Racial Equity Statement: As California's state arts agency, the California Arts Council is committed to racial equity both internally through our work environment, and externally through our programming.
● We are committed to ensuring that every policy enacted reflects democratic principles of equity and justice.
● We understand that enacting policy in a just and equitable manner considers critical issues of implicit bias and discrimination that requires concerted and purposeful action.
● We believe that bringing together Council, staff and other partners with differing backgrounds and life experiences will enhance our ability to increase opportunities for all arts service organizations to succeed.
● Policies, programs, and activities will be administered to identify and avoid discrimination and barriers to access, and to avoid disproportionately high and adverse effects on communities of color.
● Accountability to our grantees is of central importance to us. We understand the significance of evaluating the impact of our policymaking on grantees over time and utilizing this evaluation in the development of new policy initiatives.
● We are committed to the just and equitable disbursement of resources.
● We will obtain the following information when relevant and appropriate in order to utilize data to evaluate the impact of our equity goals: population served and/or affected by race, color, national origin, and income level, which will include diverse communities across the state such as: communities of color, racially and ethnically diverse individuals, tribal communities, immigrant and refugee communities, and communities that have principal languages other than English.
2022 CAC Cultural Pathways Grant Guidelines | Page 12 of 14 For the CAC, racial equity is a continual practice in listening, learning, and implementing. The CAC's Racial Equity Statement demonstrates a deeper commitment for us to do better for the field and our staff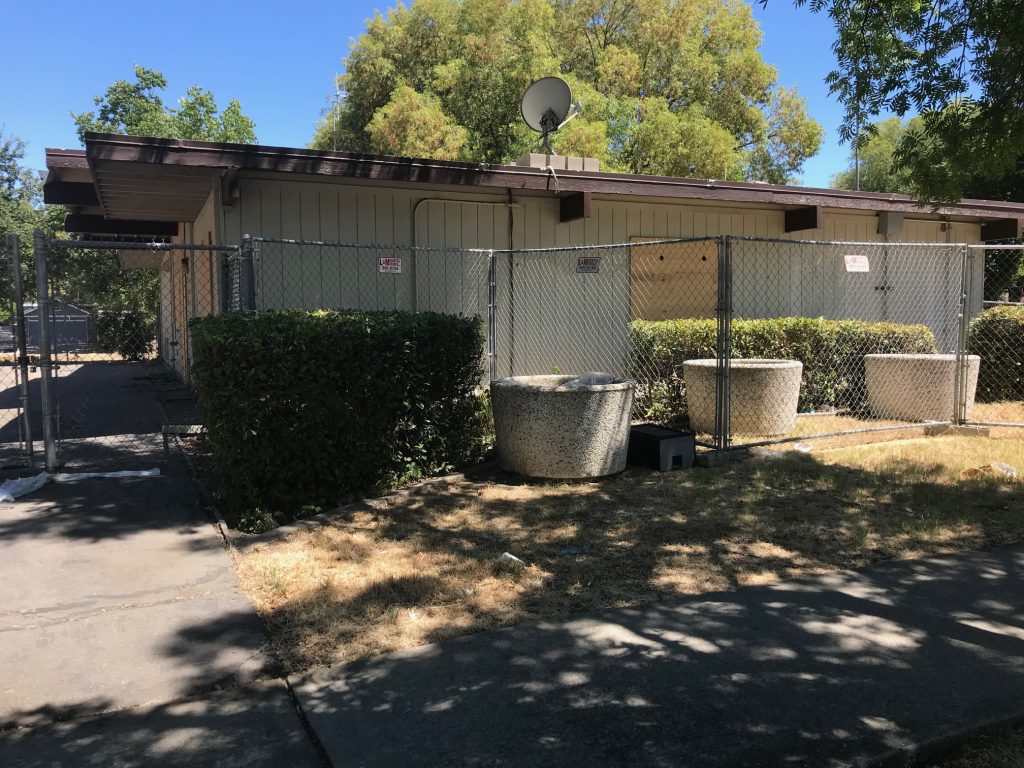 NGAC's commitment to inclusion, diversity, equity & access is demonstrated by its continuing effort to transform this former fire station into a permanent Garden & Arts Center and Gallery serving the entire community by creating a sustainable investment in our future.
If you are interested in learning more about the Natomas Garden & Arts Collective, just click here natomasgardenartsclub@gmail.com to shoot that request over to us.