The Natomas Garden and Arts Collective, (aka The Natomas Garden & Arts Club, Inc., aka NGAC) is a nonprofit, public benefit corporation formed by residents of Natomas in 2017 and incorporated on July 1, 2018.
Since coming together, we have met monthly to share information, inspiration, and community connections. Currently, the NGAC meets on the fourth Wednesday of each month, alternating between in-person meetings at the South Natomas Community Center and remotely via Zoom.
Monthly gatherings are free, family-friendly and open to the public. Meetings are announced to the general mailing list each month along with updates and announcements. You can sign up here to receive meeting notifications: Monthly Meeting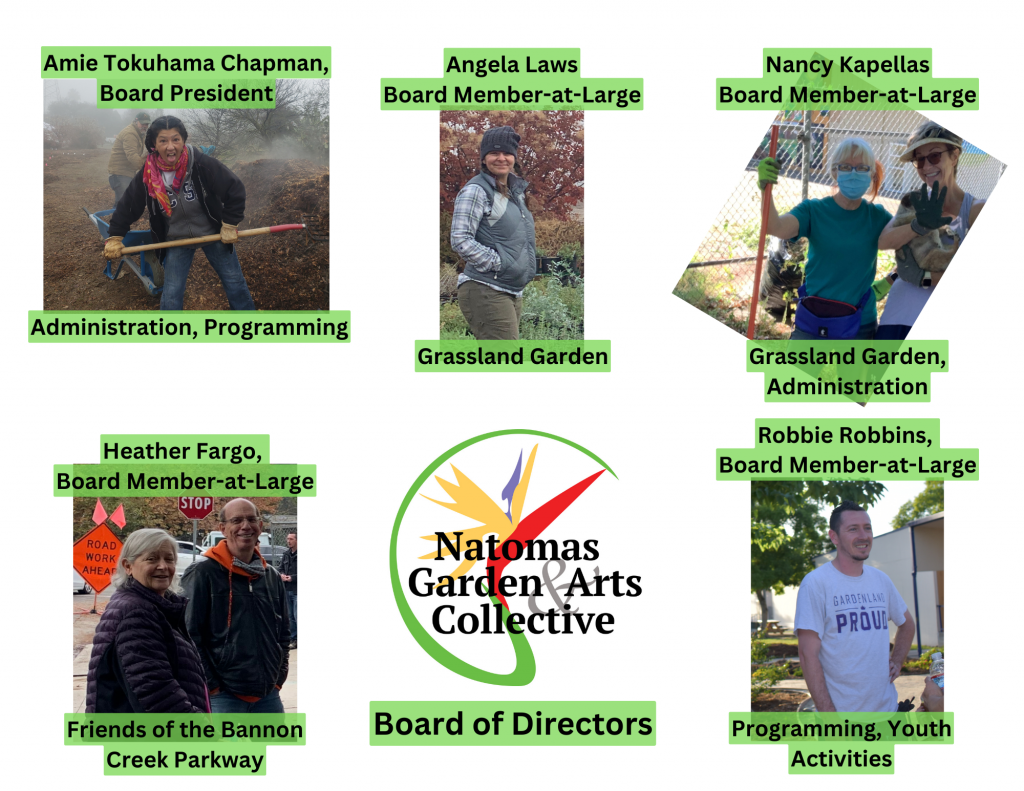 The Natomas Garden & Arts Club has a vision for a community Garden & Arts Center and Gallery. Click the link to check out what is going on!