Faery House & Magic Wands
Magical fun was had on Saturday, November 12 2022 as a dozen crafters gathered for a great workshop led by Ms. Amie T. Everyone enjoyed exploring their creative energies, socializing with neighbors and many of the creations are destined to become treasured handmade gifts.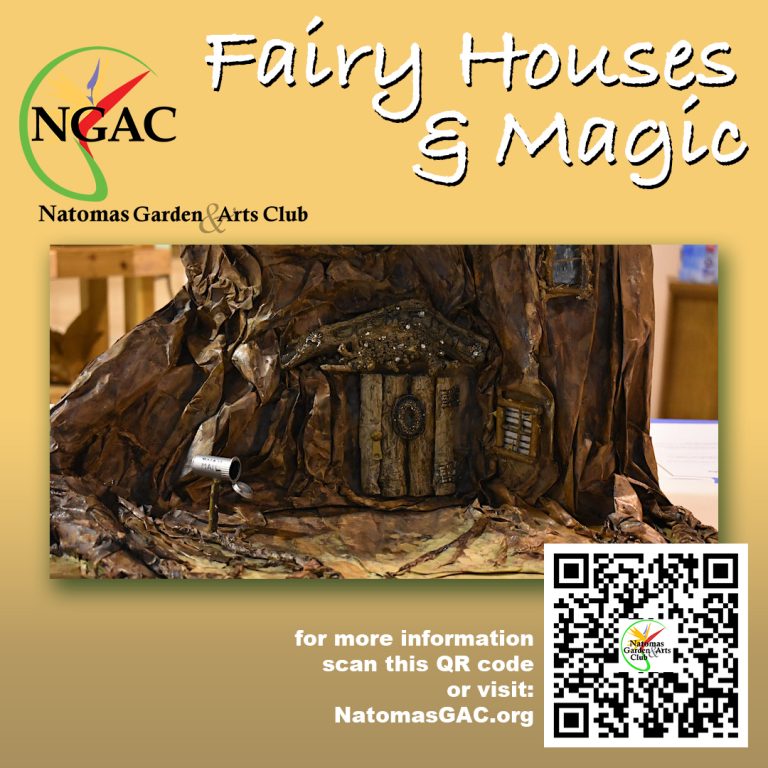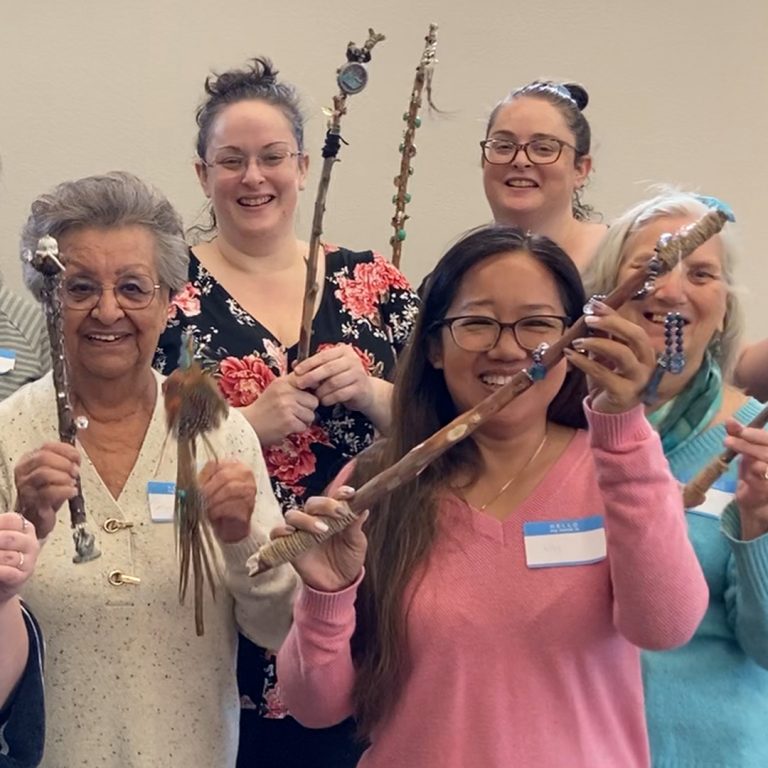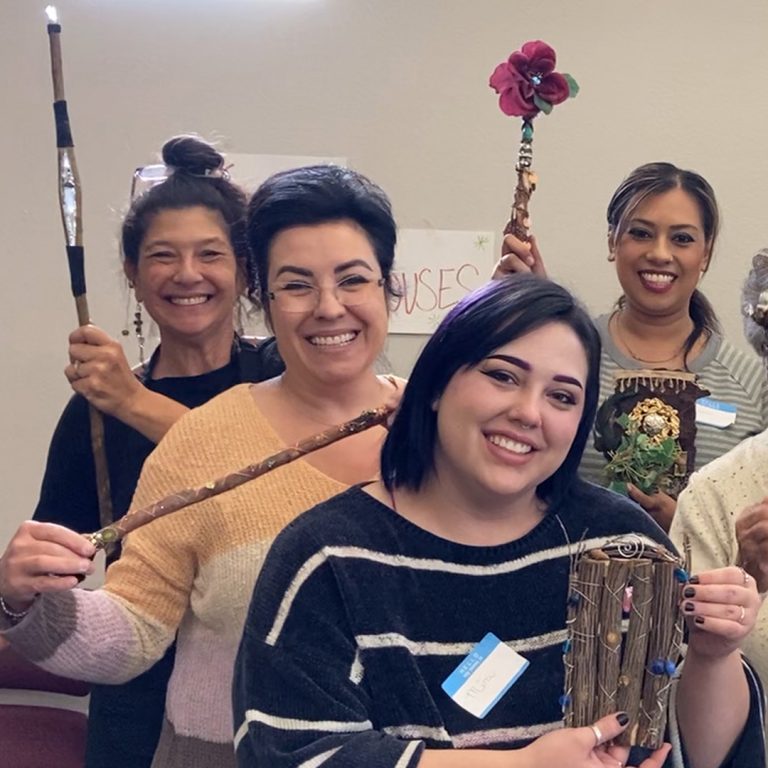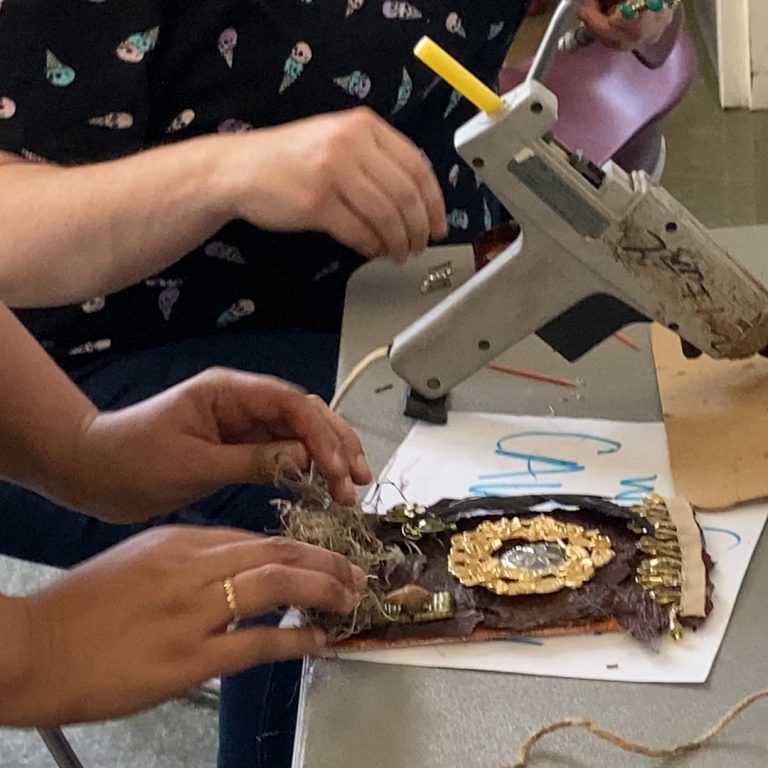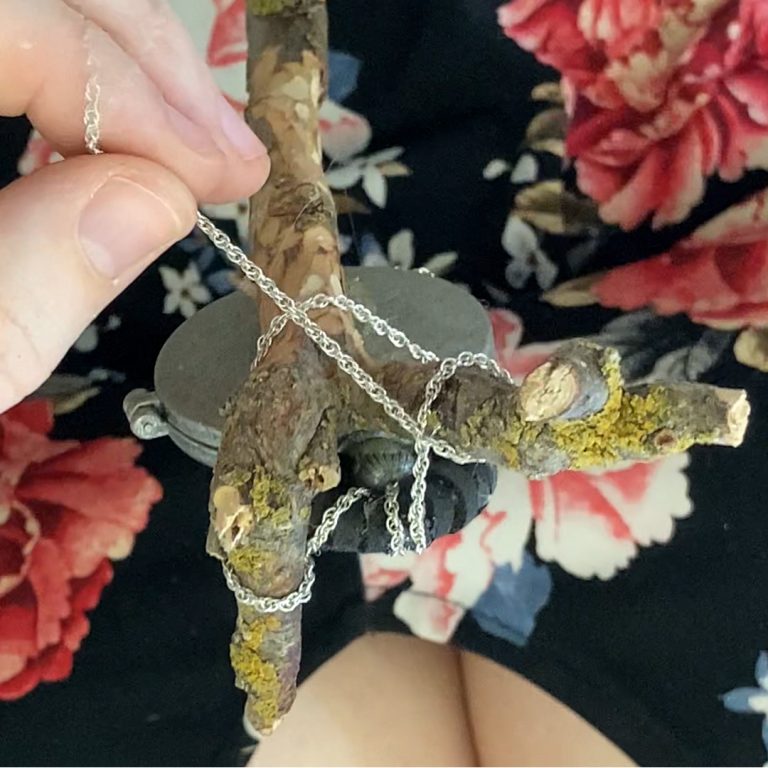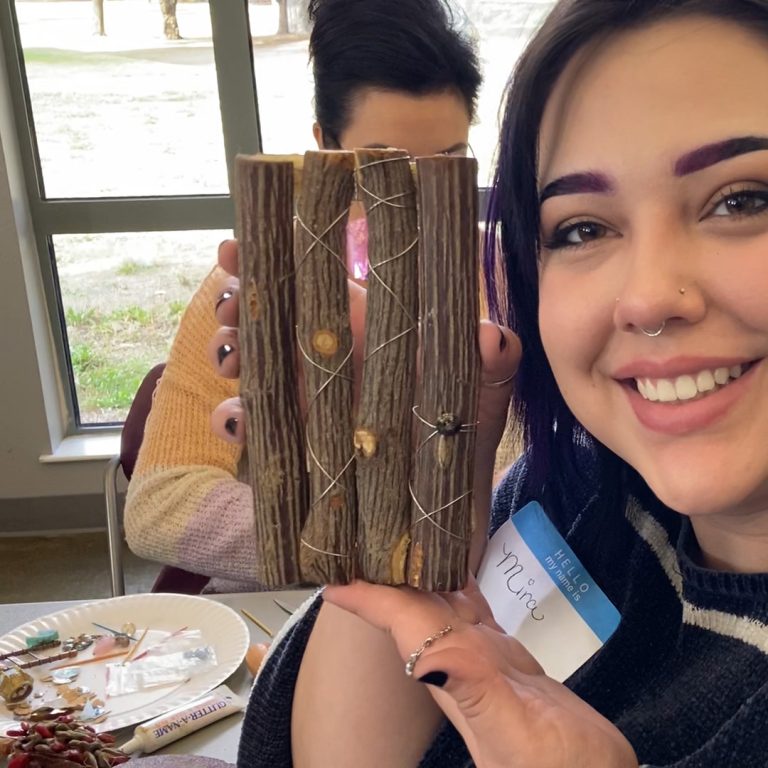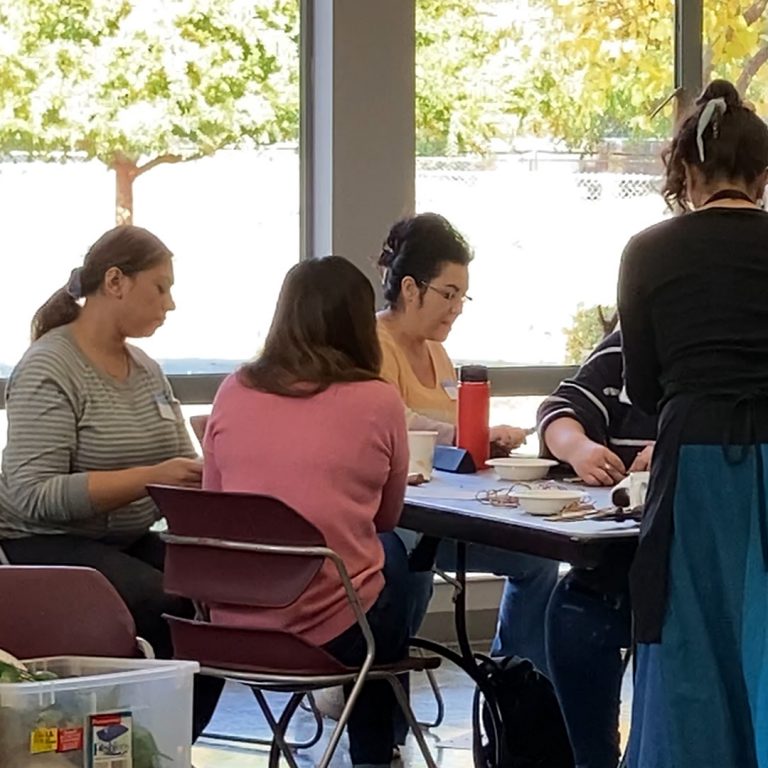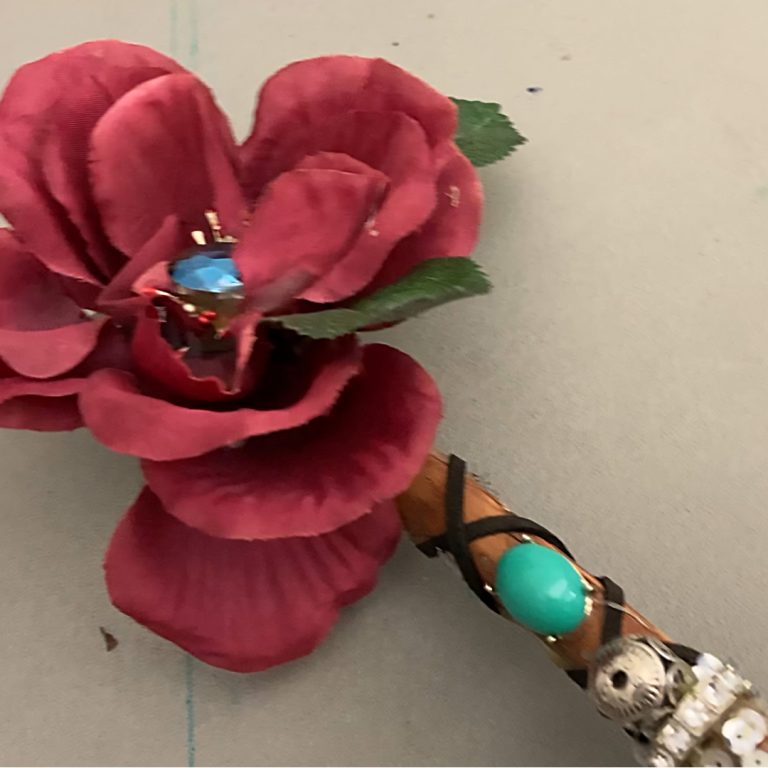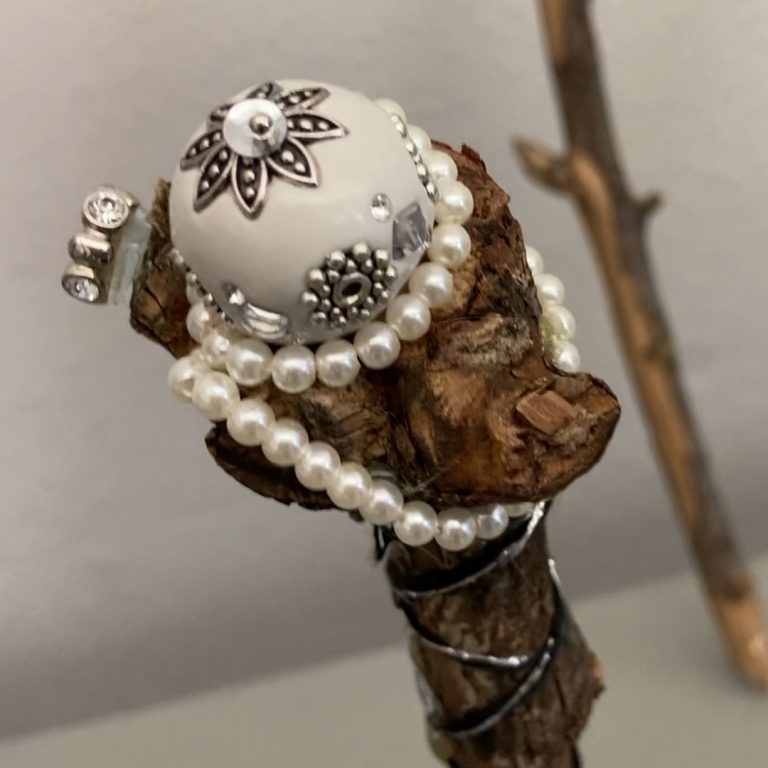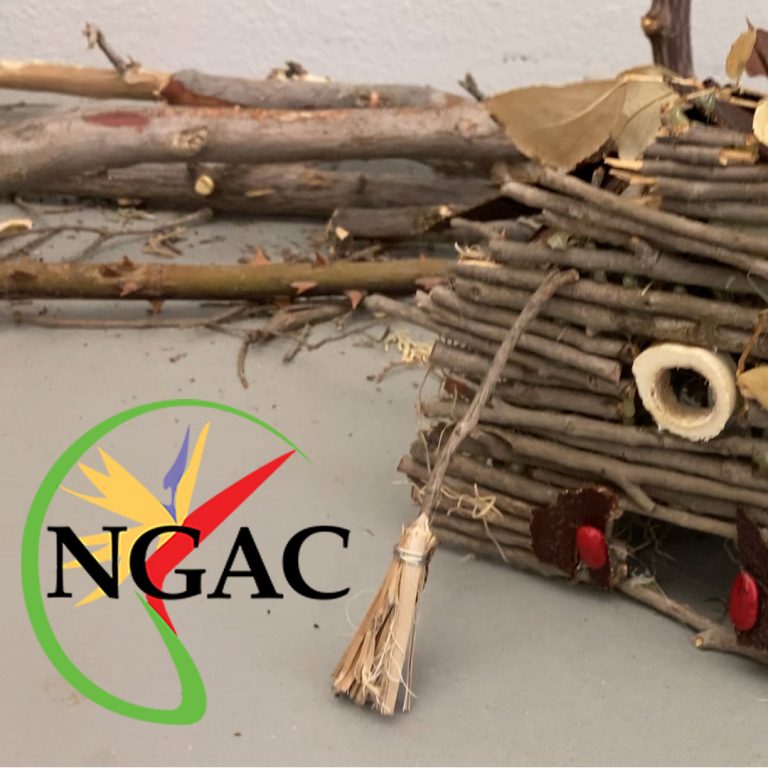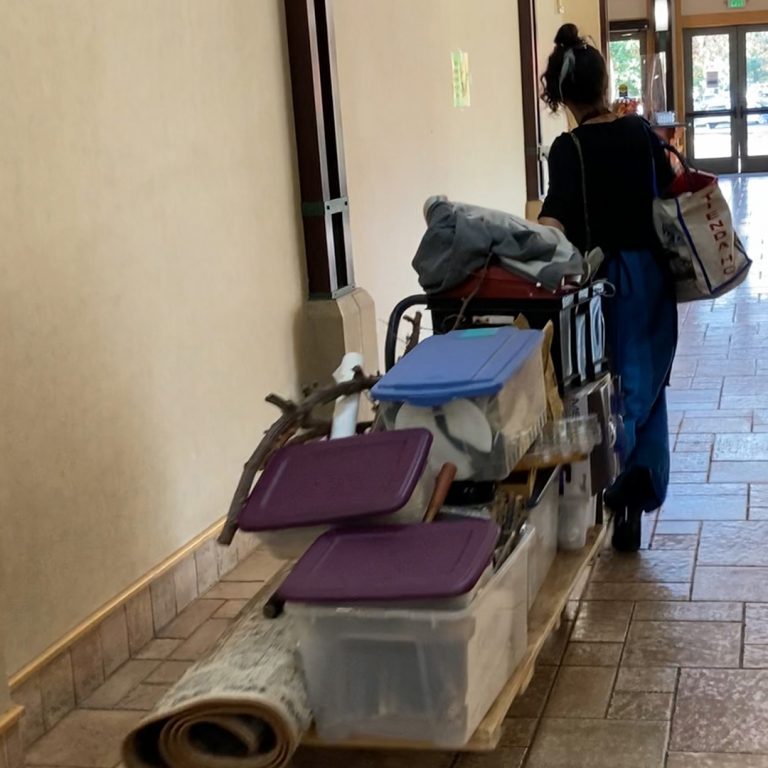 The NGAC Wreath Making Workshop introduced techniques for the wreath creation utilizing either artificial or natural materials.
Held under the trellises at the South Natomas Community Center, between the playground and Rose Garden, this sunny outdoor workshop was a timely event held in mid November 2022.
Thank you Amie Tokuhama for organizing, gathering and, of course, for the chocolate dipped strawberries ❤️👍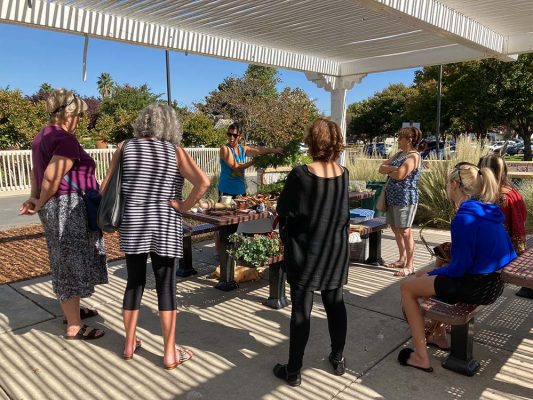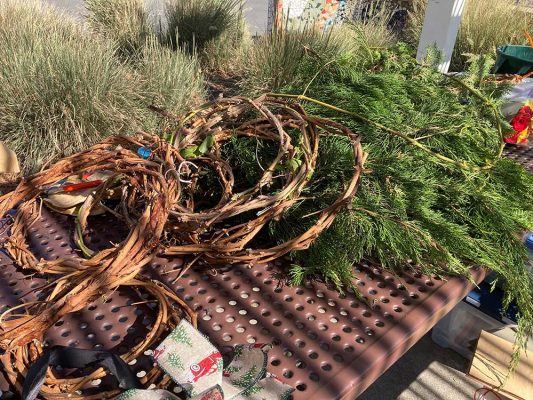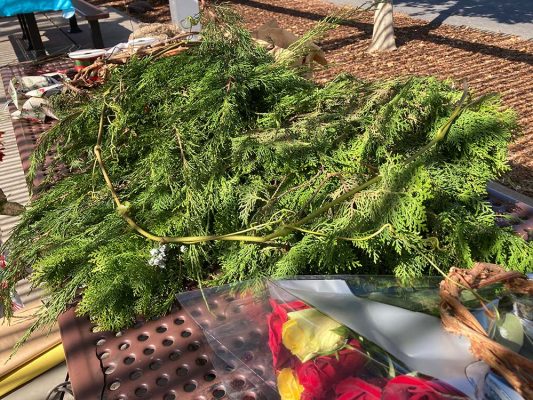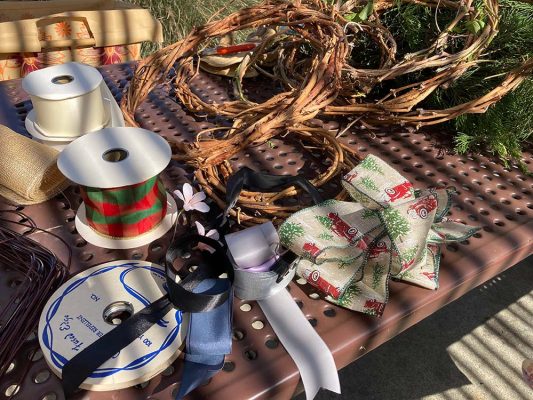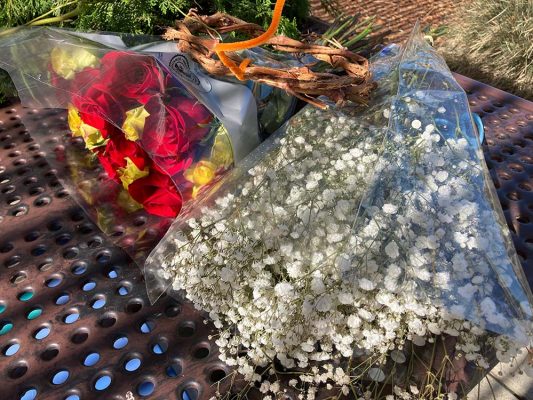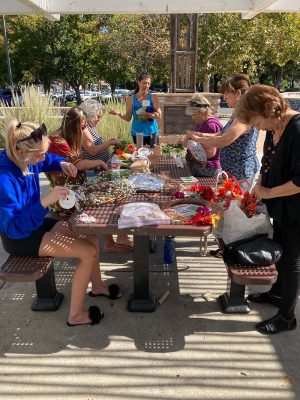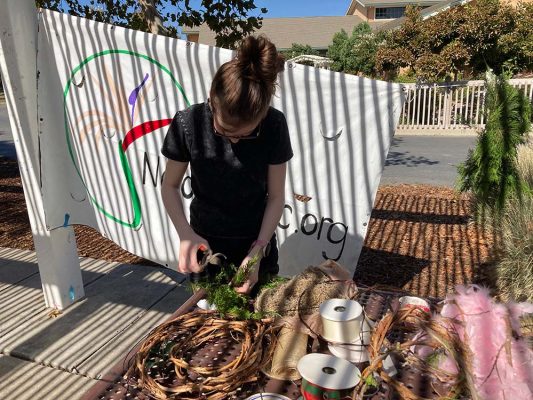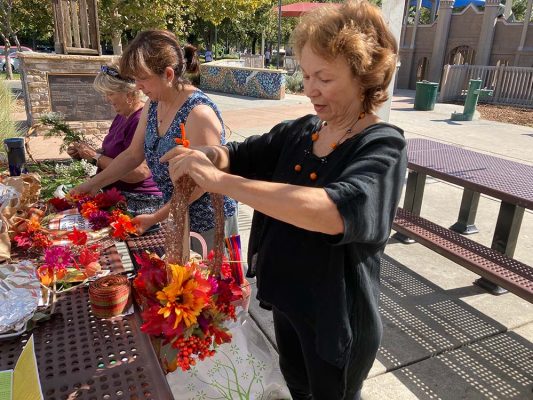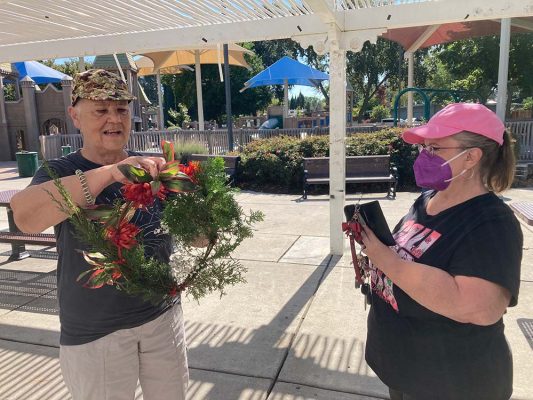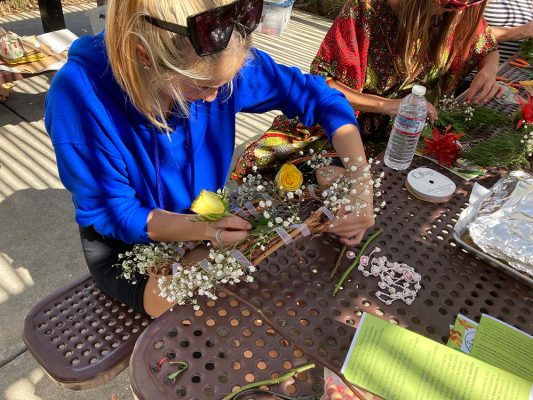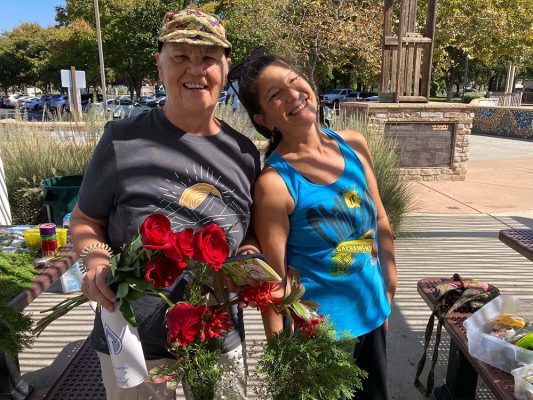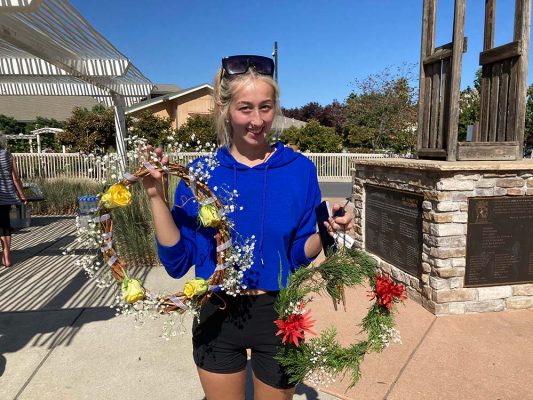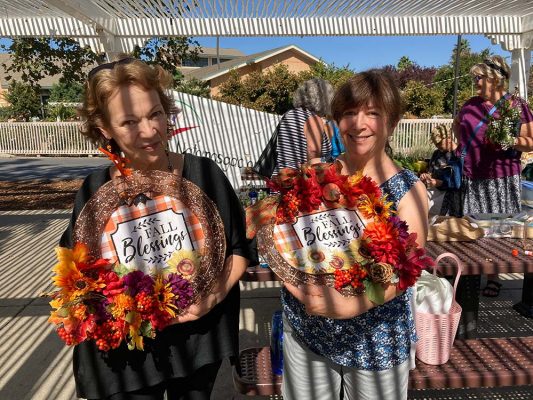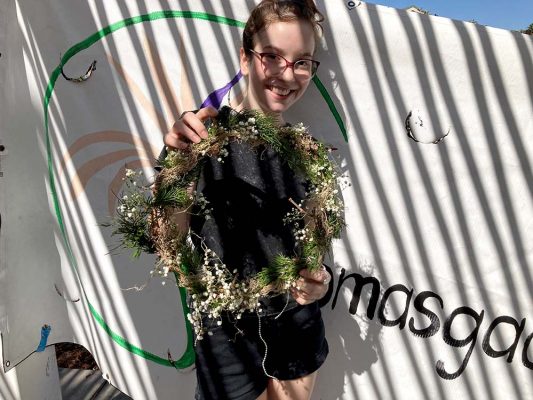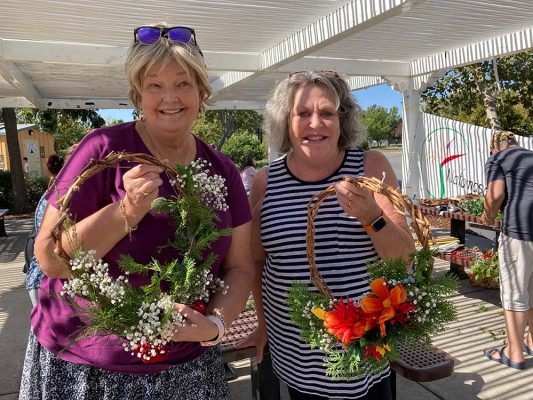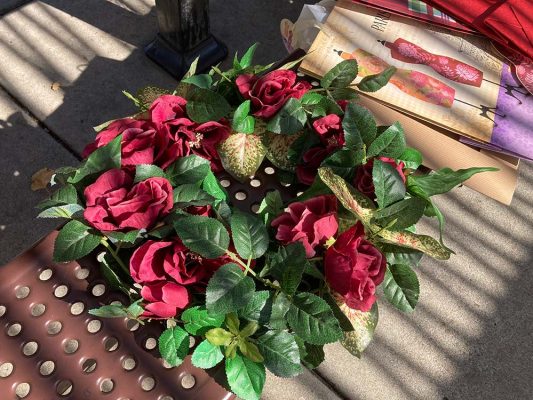 Another GREAT CRAFT project filled with HEART ❤️
Dia de los Muertos honors those who have passed. Ofrendas are small altars built with love and the NGAC learned more about this tradition with artist Florentina Favela on a Saturday in Oct 2022 at the Stanford Settlement Neighborhood Center. Ghoulfriends got together to party down with our Gardenland Northgate neighbors.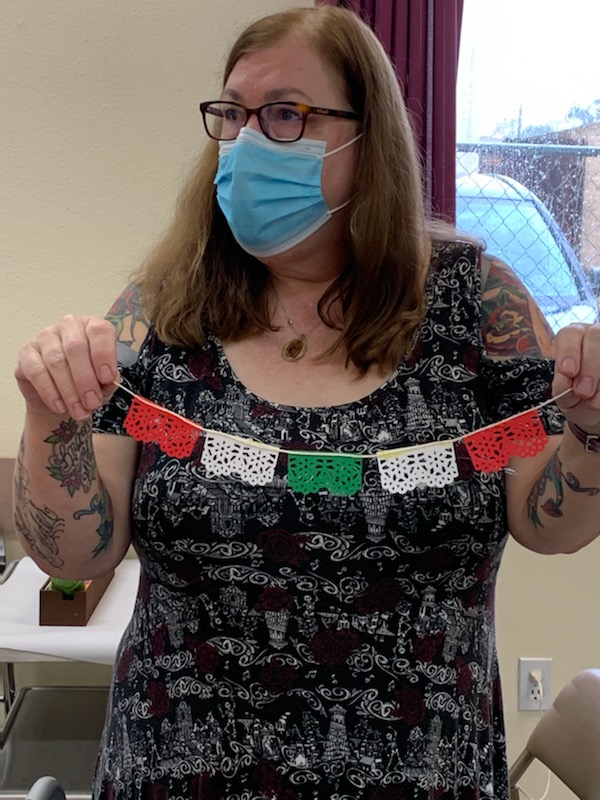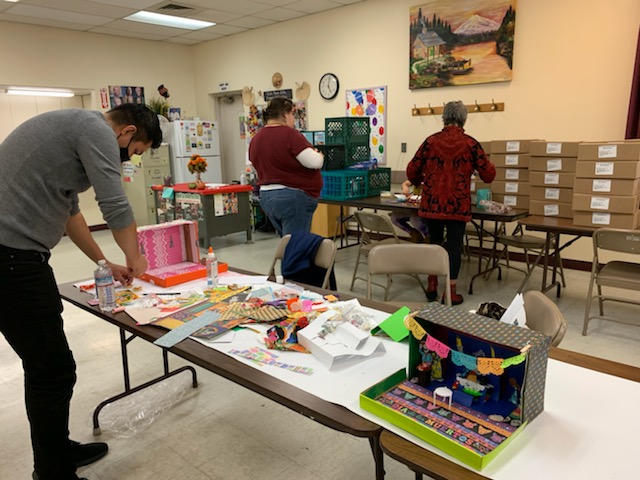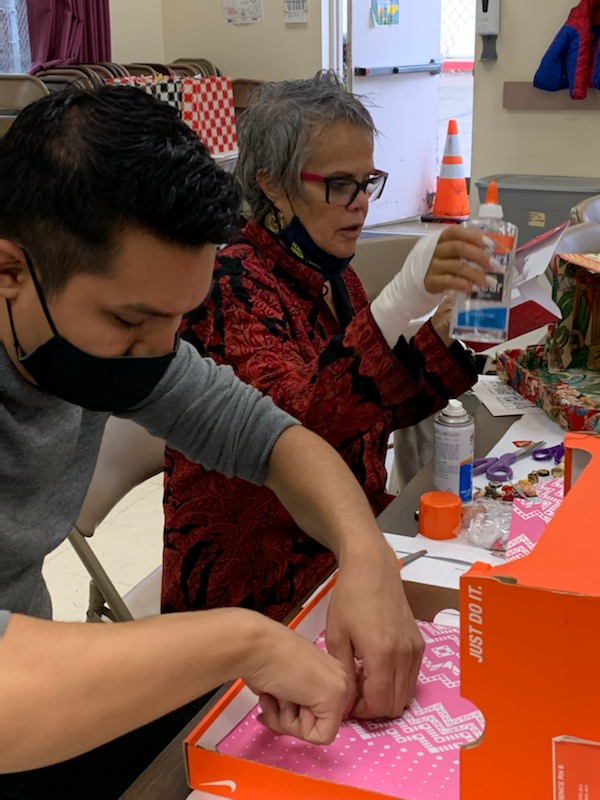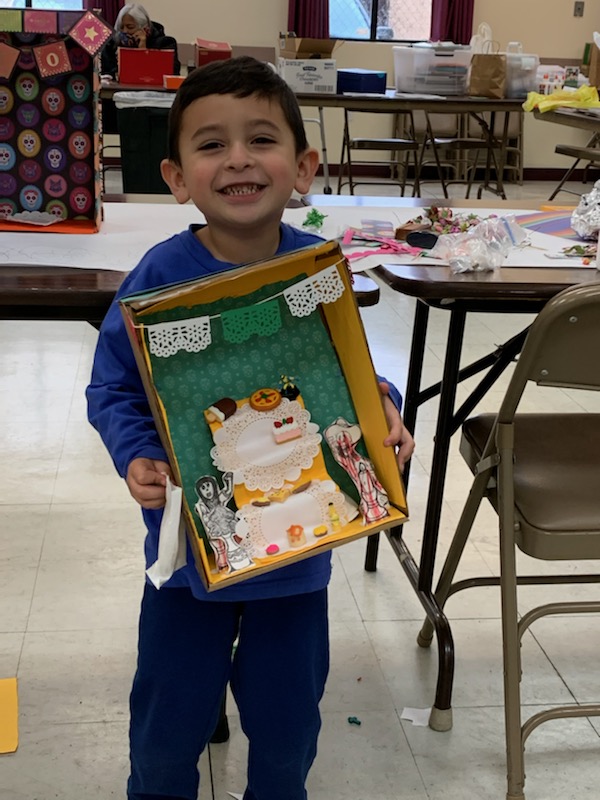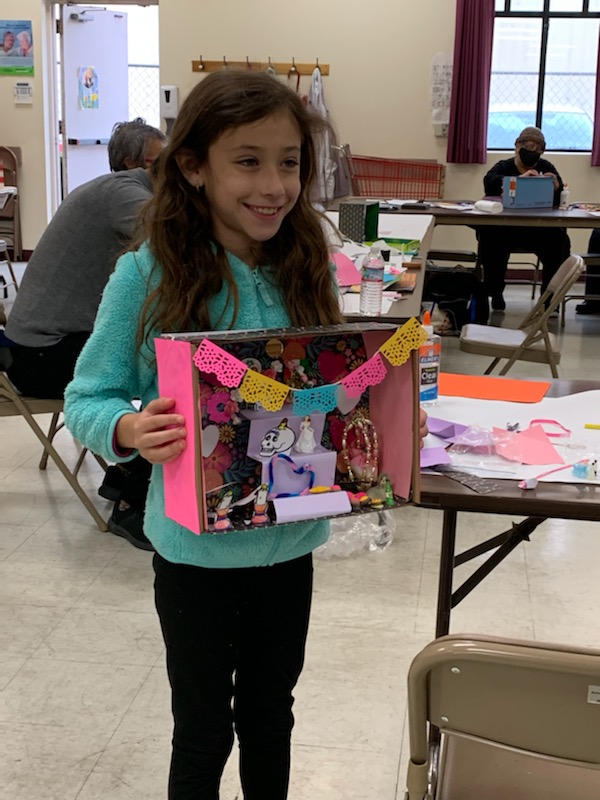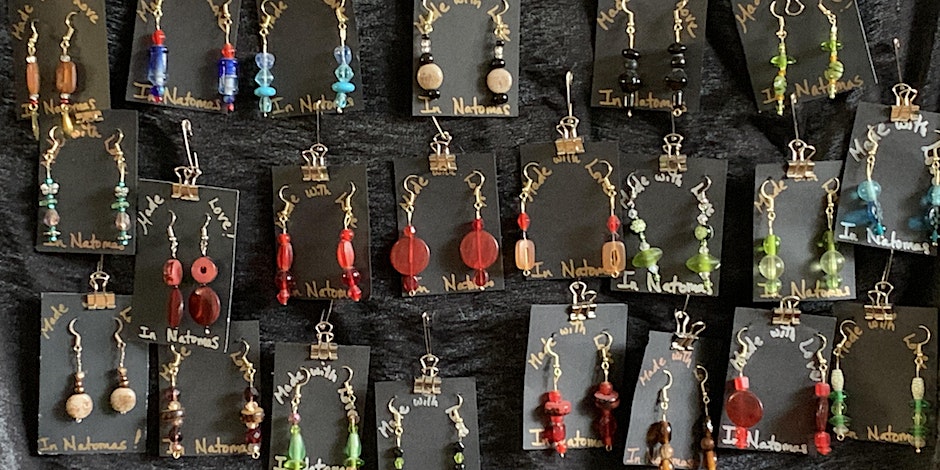 Earrings, bracelets, necklaces, macramé epaulettes oh my!
Instructor Amie Tokuhama brought beads, findings, wire, string and all manner of tools needed to create great crafts out to the Stanford Settlement Neighborhood Center on a very stormy Saturday in December. Skills were shared and inspiration sparkled as the intrepid crafters created one-of-a-kind gifts for their holiday season. Photos from the participants will be posted soon.
Missed either of these open to the public community workshops?
Sign up here for the NGAC announcements monthly newsletter to stay up to date on all the projects, events and gatherings the NGAC is planning for 2023!