A Creative Community in Sacramento
Planted!
See the new pollinator habitat called Grassland Garden

. 
Friday, December 2, 2022 
Volunteers worked with NGAC & Xerces Society leads digging holes, planting 2000 native California plants.
Read more about the new Grassland Garden or c
ome out to the Ninos Parkway at Edmonton Drive, by Rio Tierra Jr. High School to visit the new garden.
Want to participate? Learn more about California Native Plants while helping to keep the garden healthy?
Email the NGAC
for more volunteer gardening activities.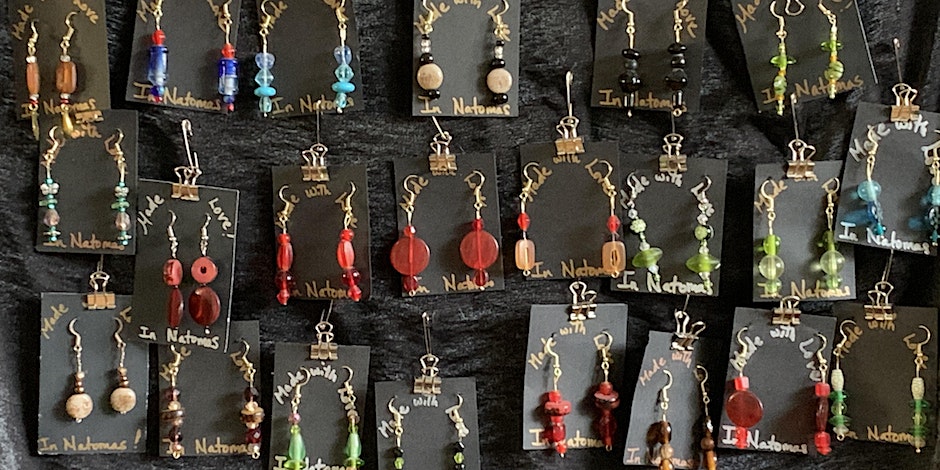 Jewelry and Macrame Workshop
Make earrings, bracelets, necklaces, macramé epaulettes and other gifts that will be treasured for years to come!
Faery House & Magic Wands Workshop
Magical fun was had on Saturday, November 12 2022 as a dozen crafters gathered for a great workshop led by Ms. Amie T. Everyone enjoyed exploring their creative energies, socializing with neighbors and many of the creations are destined to become treasured handmade gifts.
Missed the event? Sign up here for the NGAC announcements newsletter!
The Natomas Garden and Arts Club, Inc. is a nonprofit public benefit corporation formed by residents of Natomas. Incorporated on July 1, 2018, our mission is "Connecting and Enriching the community through Gardening and Arts". Since 2018, we have been working with the City to open a community Art & Garden Center and Gallery in the heart of Natomas at 1591 Newborough Drive. After years of planning, our vision will soon be realized!
Community Art at 1591 Newborough Drive
As we await the renovation of the 1591 facility, we have installed beautiful new mural art.
Renew your NGAC Membership today!
The Giving Edge Donations is the platform we use for our non-profit organization's Big Day Of Giving annual fundraising campaign. This platform is versatile enough to allow for our friends and supporters to give to the NGAC year-round.
Click here to JOIN or RENEW YOUR MEMBERSHIP TODAY!  https://www.bigdayofgiving.org/donate/natomasgac
NGAC's Ninos Community Garden Plot Update
NGAC maintains a 20′ x 20′ plot in the Ninos Community Garden located in South Natomas.  Club members and supporters are welcome (encouraged actually) to participate.  Our group plot is an excellent opportunity for NGAC members to learn and practice their gardening skills in a large and very sunny garden plot!!
Each year we have 5 harvests over the course of the summer, each donated to local food banks.  These are photos from 2021.
NGAC members also provide a volunteer resource for the Ninos Community Garden's maintenance and site clean-up.
Please contact Nancy Kapellas at nkapellas@natomasgac.org if you are interested in gardening with the NGAC.