A Creative Community in Sacramento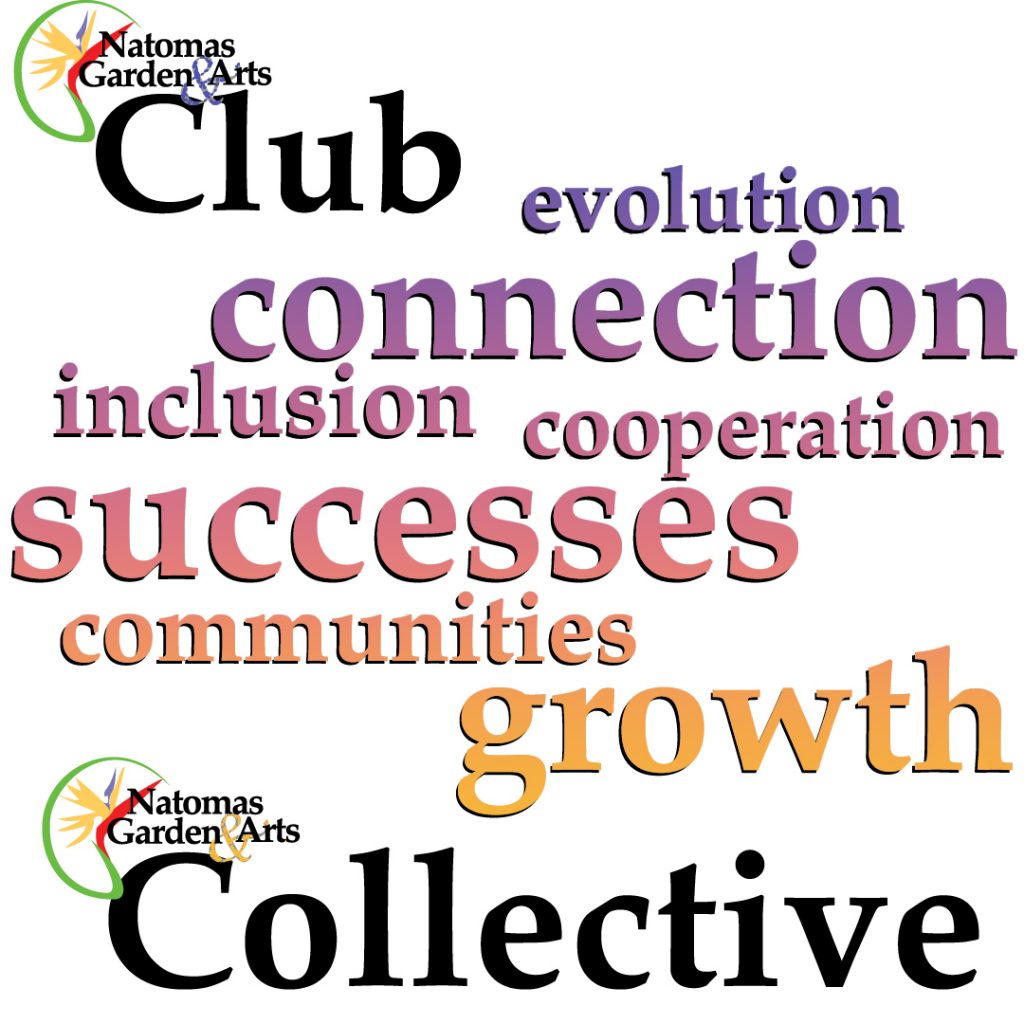 Monthly NGAC Membership Meetings
The NGAC has continued to hold our monthly gatherings (via zoom) since March 2020 during the required social distancing of the COVID pandemic. 
Our "open to All" monthly gather

ings are on the FOURTH WEDNESDAY OF THE MONTH at 6pm.
Our gatherings are intended to be informative, fun, and open to all. We will now alternate between in person and online zoom gatherings, making meetings accessible to more people. Check our calendar for location and details. NGAC Members will receive an email with the monthly meeting zoom link.
Not a member yet? Use this email link to request an invitation to the next meeting. Monthly Meeting
New Signage at Grassland Garden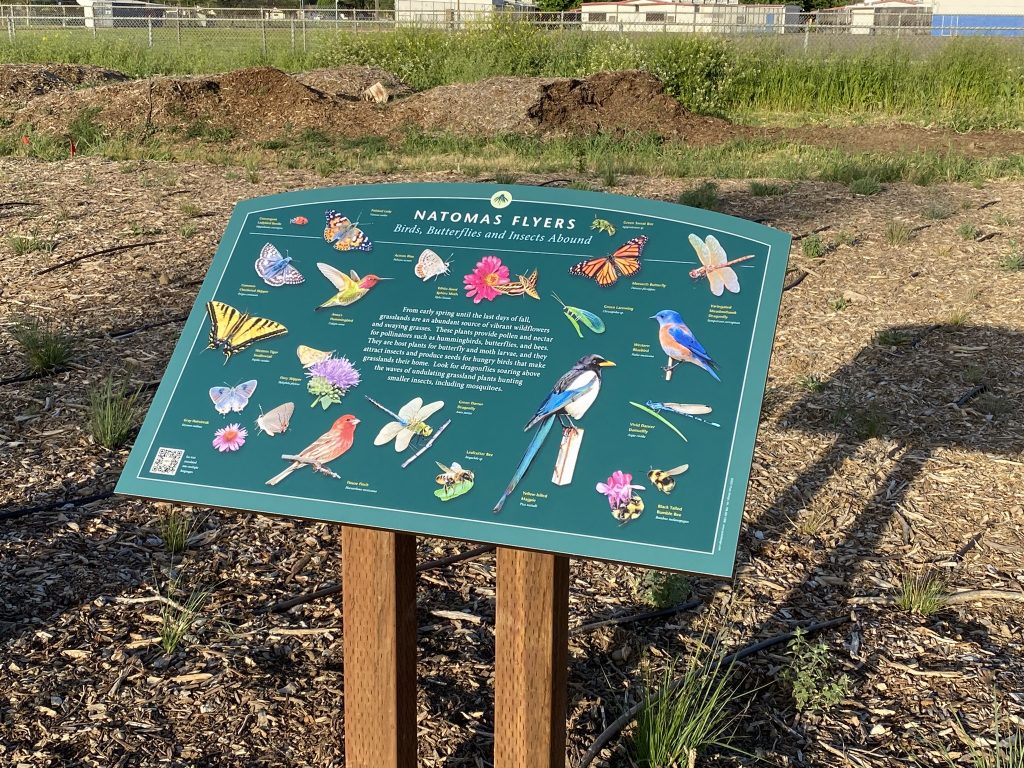 INSTALLED!! Three educational signs have been created and installed at the Grassland Garden.
Pictured is the "Flyers" sign. You will also find a sign for "Grasslands" and "Pollinators" which will increase your enjoyment of the garden.
Not only are these signs beautiful and educational, the NGAC has uploaded all the pictures and text onto this website with a translation functionality.
When you are in the garden, simply hover your phone over the sign's QR code to see the sign's content in the language of your choice.
Take a peek right now at these three new pages:

Come be a part of this great community asset. We have workdays scheduled each month. Location is Ninos Parkway @Edmonton Drive, by Rio Tierra Jr. High School in South Natomas. See the
calendar
for date and details.
The Natomas Garden and Arts Club, Inc. is a nonprofit public benefit corporation formed by residents of Natomas. Incorporated on July 1, 2018, our mission is "Connecting and Enriching the community through Gardening and Arts". Since 2018, we have been working with the City to open a community Art & Garden Center and Gallery in the heart of Natomas at 1591 Newborough Drive. After years of planning, our vision will soon be realized!
Community Art at 1591 Newborough Drive
As we await the renovation of the 1591 facility, we have installed beautiful new mural art.
Renew your NGAC Membership today!
The Giving Edge Donations is the platform we use for our non-profit organization's Big Day Of Giving annual fundraising campaign. This platform is versatile enough to allow for our friends and supporters to give to the NGAC year-round.
Click here to JOIN or RENEW YOUR MEMBERSHIP TODAY!  https://www.bigdayofgiving.org/donate/natomasgac
NGAC's BDOG Fundraiser Update
This year's fundraising campaign with BDOG focused on the multitude of successful projects and partnerships the NGAC has GROWN during the work for a permanent center at 1591 Newborough Drive.
Thanks to our many supporters we raised over $7,000.00!!! These funds will be used to continue the NGAC goals of connecting, informing and educating the Natomas 
Community through gardening and the arts!
https://www.bigdayofgiving.org/donate/natomasgac