A Creative Community in Sacramento
New Year, SHINE Together! 
HAPPY NEW YEAR! Welcome to 2023
The NGAC is continuing to hold our monthly zoom gatherings again after our winter hiatus. Our "open to All" monthly meetings will be the FOURTH WEDNESDAY OF THE MONTH at 6pm, like last year.
Our gatherings are intended to be informative, fun, and open to all. Until we have a physical facility, or the ability to hybridize meetings, we will stay on zoom, making meetings more accessible to more people. NGAC Members will receive an email with the monthly meeting zoom link.
Not a member yet? Use this email link to request an invitation to the next meeting. Monthly Meeting
We Got MUDDY!
Volunteers finished mulching the last third of the Grassland Garden. YAY!
Location: Click here for a map to the Grassland Garden or you can enter "Ninos Parkway and Edmonton Dr" in google maps.
We want to make these workdays good experiences with a lot of interesting and fun activities planned around them like birding and identifying bees and butterflies in the garden; learning about monarchs, native plants and grasslands; and nature-related rock painting and chalk art projects. 
Our next workday will be February 18, 2023, from 9:00 – 11:00am, followed by rock painting to decorate our garden  from 11:00 – 12:00.
#SustainableCommunities #MySMUD 
See the new pollinator habitat called Grassland Garden

.  READ MORE
LET'S TALK TRANSPORTATION ON NORTHGATE BLVD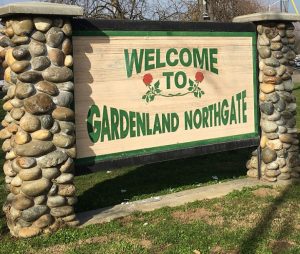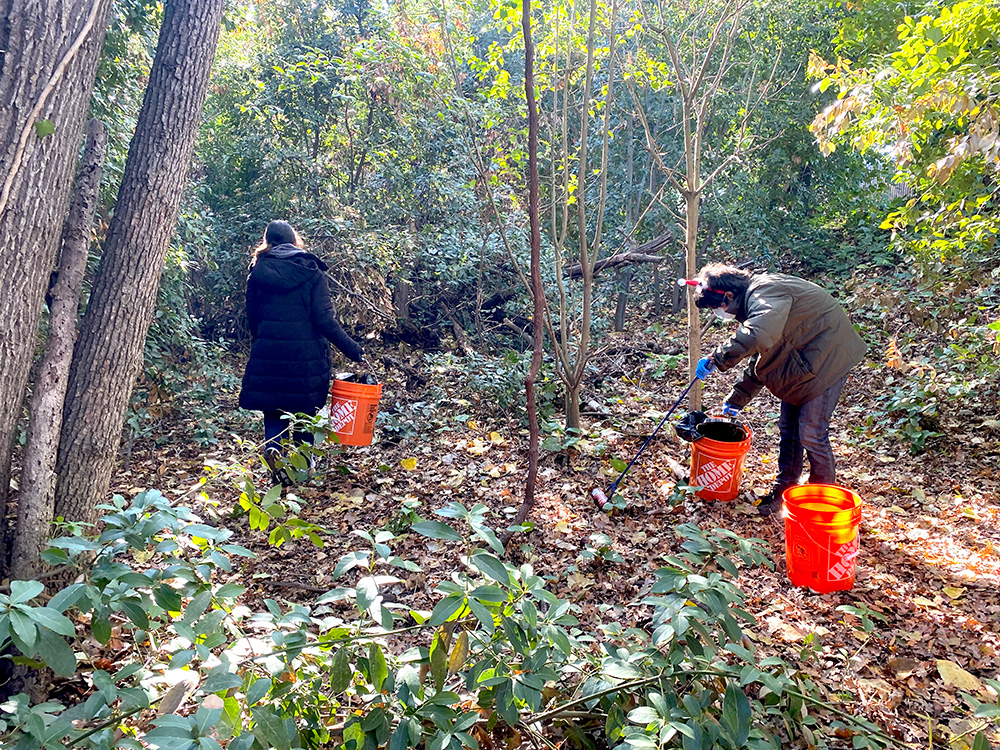 The NGAC organized a clean up at the Bannon Creek Parkway on Saturday Dec 17 as part of an Environmental Education and Stormwater Quality Improvement Program.  The Parkway is home to many species of wildlife, that need our protection. The predominant tree species is Quercus Lobata, the valley oak, known for providing the best habitat for wildlife and does the best job of carbon sequestration as well.
This clean up day and education program emphasizes the importance of recycling to keep our local waterways and natural habitats (like the Bannon Creek Parkway) healthy.
Show your support to help the environment by signing this symbolic email pledge:
The Natomas Garden and Arts Club, Inc. is a nonprofit public benefit corporation formed by residents of Natomas. Incorporated on July 1, 2018, our mission is "Connecting and Enriching the community through Gardening and Arts". Since 2018, we have been working with the City to open a community Art & Garden Center and Gallery in the heart of Natomas at 1591 Newborough Drive. After years of planning, our vision will soon be realized!
Community Art at 1591 Newborough Drive
As we await the renovation of the 1591 facility, we have installed beautiful new mural art.
Renew your NGAC Membership today!
The Giving Edge Donations is the platform we use for our non-profit organization's Big Day Of Giving annual fundraising campaign. This platform is versatile enough to allow for our friends and supporters to give to the NGAC year-round.
Click here to JOIN or RENEW YOUR MEMBERSHIP TODAY!  https://www.bigdayofgiving.org/donate/natomasgac
NGAC's Ninos Community Garden Plot Update
NGAC maintains a 20′ x 20′ plot in the Ninos Community Garden located in South Natomas.  READ MORE
Please contact Nancy Kapellas at nkapellas@natomasgac.org if you are interested in gardening with the NGAC.