On November 18th we presented our very first "Virtual Make 'N Take".
During the last General Meeting of 2020 the NGAC took us back to the sensational 70's with a fun & simple step by step Macrame Plant Hanger tutorial!
If you missed the meeting, never fear! The recording is posted on our YouTube Channel and other video links below.
So go get some cording, heavy twine or sturdy yarn, really any medium gauge rope material will work… even strips of a t-shirt can be used for this project!
Add scissors, tape measure and you are all set. Can you dig it?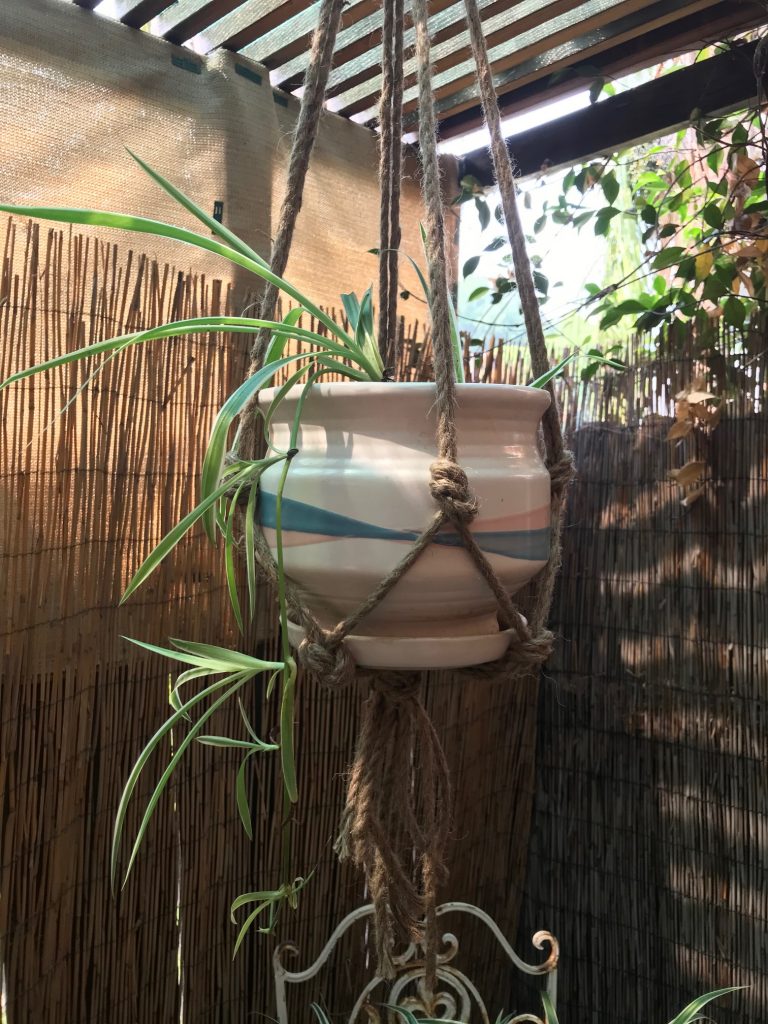 Sacramento is fortunate to have 2 distinct growing seasons. In October here, Winter Gardening is time to choose! Will you be planting long term, short term or getting your beds ready for a long winter's nap? Whichever direction you are headed, information, resources and tips are available for another successful seasonal transition!
Overview video:
Over Winter
Winter Garden Resource Links:
Old Farmer's Almanac
Frost dates for Sacramento.
Sunset Magazine
The ultimate home and garden design ideas, landscaping and edible gardening tips.
Dave's Garden
Knowledge base of 3,507 garden terms compiled by gardeners and farmers from around the world.
Patch
Improving your soil with a green cover crop.
Green Acres Nursery
One of our favorite  nursery & supplies retailers
Dixondale Farms
Onions, Leeks, Shallots — oh my!
Previous Garden Presentations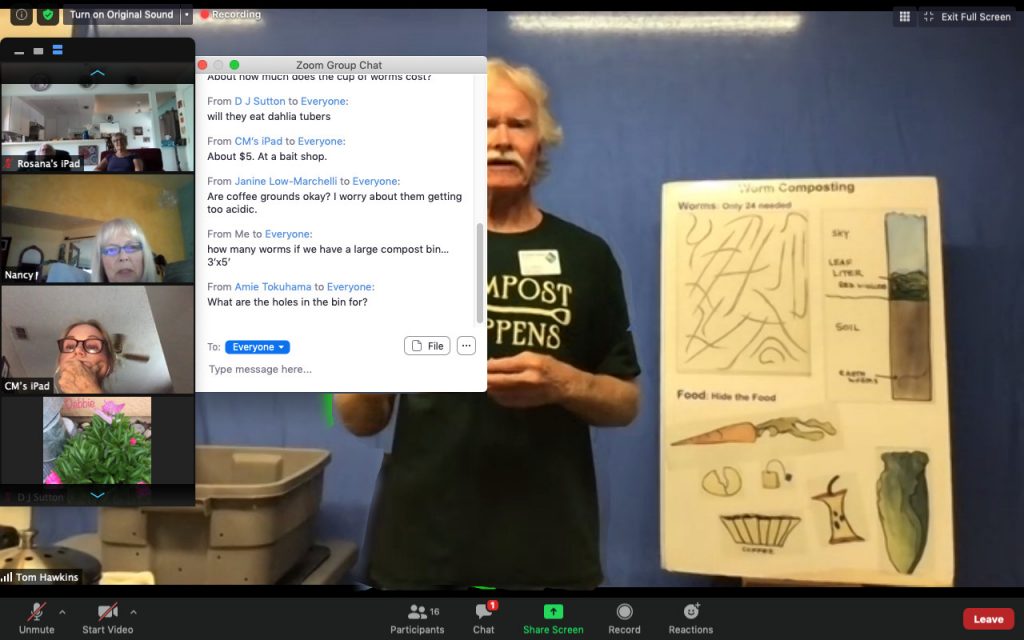 Natomas Garden & Arts Club member Tom Hawkins, a Master Gardener, gave a zoom presentation at our Wednesday July 29th NGAC Members meeting on Vermiculture, or Worm Composting. 
View the video of that Zoom Meeting here: Vermiculture
Need more resources?
#NGAC recommends: UCCE Master Gardeners of Sacramento County
More great information on Vermiculture:
UC Sacramento County Master Gardener Web Pages:
Access to Videos on "Making a Worm Bin" and "Harvesting Worm Castings"
Garden Notes  – "Basic Steps for Creating a Worm Bin" 
More Information on Worm Composting
POLLINATOR GARDEN
The NGAC received a grant in 2019 to create a pollinator garden at the Garden Valley Elementary School in Sacramento. Working with school administrators, faculty and students, NGAC members transformed an area of the school into a beautiful garden that will attract butterflies and other pollinators.
NINOS COMMUNITY GARDEN
The NGAC obtained a garden plot in the City of Sacramento's Niños Community Garden in mid-2018.  Four NGAC members also have their own garden plots there. 
The vast majority of the harvested crops are donated to the River City Food Bank in the name of the Club.  In the winter and spring of 2019, the Club donated 116 pounds of beets, carrots, peas, radishes, lettuce, turnips, leeks and onions.    For the summer of 2019, the Club donated over 700 pounds of zucchini, squash, cucumbers, tomatoes, corn, eggplant  and a few other crops. 
Bell Beans were planted in the plot this winter (2019-20).  The plants will be chopped up and incorporated into the soil to add both organic matter and nitrogen.  The club has also participated in the garden cleanup days in 2019 and 2020.